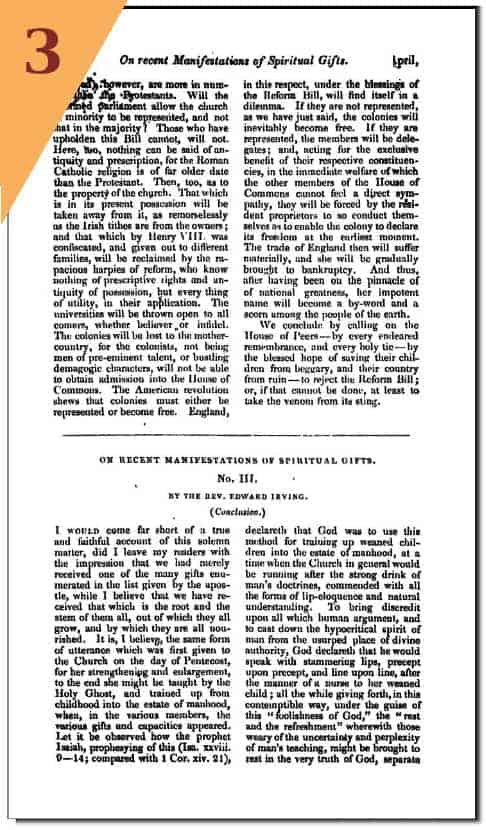 A digitization of Edward Irving's third defense in Fraser's Magazine on his promotion of unknown tongues.
Reverend Edward Irving and his central London congregation (1830s) were the center of world-wide religious attention on the topic and practice of speaking in tongues. The result was that he received heavy criticism from a variety of sources.
Irving sought to counter claims against him and his church by publishing three articles in a popular English publication called Fraser's Magazine. All three works are found within the Gift of Tongues Project framework. The following is his third entry.
——–
ON RECENT MANIFESTATIONS OF SPIRITUAL GIFTS
No. III
BY THE REV. EDWARD IRVING
(Conclusion.)