How well do you know the history of speaking in tongues?
This doctrine has a rich and diverse history over a two thousand year period. The first test covers the last 500 years of this practice and doctrine, while the second goes way back to the earlier centuries of the church.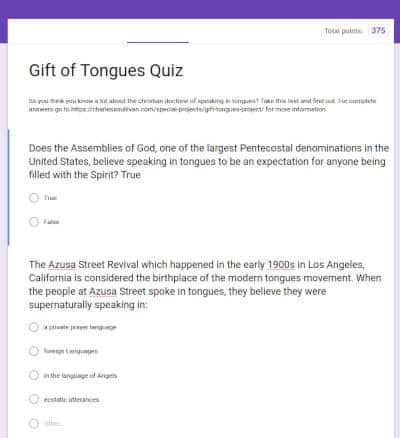 Click here to take the test: The Gift of Tongues Quiz.
How did you do? The average score so far is 96.25 out of a possible 375 points.
If you want to learn how these questions were developed and substantiated, see the Gift of Tongues Project for more information. This project has a fourfold goal of collating, digitizing, translating, and analyzing source texts over the last 2000 years.
FYI: the results are anonymous and saved into a Google database. No other information is collected.