Website Purpose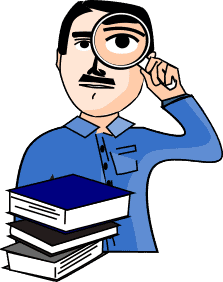 This blog is dedicated to those who are on a spiritual journey and wanting something more profound, especially those who want to dig deeper into ancient languages, manuscripts, history, and the intersection between faith and contemporary society.
If you like to be intellectually stretched in new directions and are willing to dig deeper, then come join me in this exploration of life, faith, and the world that surrounds us.
The website is purposely technical and you will not find easy answers here. If you come here to look for quick information to substantiate your own religious outlook, this is the wrong place.
There five motivations for this blog:
To answer some of the deep questions asked by those in the Renewalist, Evangelical and ex-Evangelical movements
To give advanced language tools for those wishing to look for the answers themselves
To acquaint readers with the ancient writers who have endured many of the same challenges we face today
To educate the general public on issues from a faith perspective
To build a better and more stable faith framework for those in the Renewalist movement (Pentecostals, Charismatics, and Third-Wavers).
What you will not find on this website is marketing schtick, religious polemics, or defences of the faith.
Instead, you will find deeply researched and substantiated articles, extensive use of footnotes, boring technical stuff, a preoccupation with Greek, Hebrew, Aramaic, and Latin languages, along with references and heaping plate fulls of content in the original source language. This blog is a place that has an obsession with ancient literature, including the Bible.
It is not for everyone, but those who stay, read for a long time.
About Charles A. Sullivan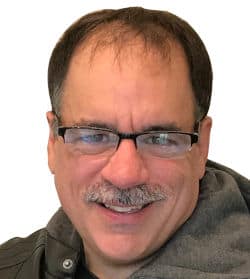 Studying and translating ancient texts has been a hobby for almost three decades now and I enjoy it thoroughly. The website is a reflection of this passion.
My background is a B.A. from Winnipeg Bible College (now known as Providence University College) which is located in the province of Manitoba, Canada. A desire to get more in-depth studies brought me to the Hebrew University Overseas Student Program in Israel. This was where I began the journey into languages and manuscripts.
The study program quickly revealed that there are few jobs in this industry and those that exist in the evangelical world that I belong to, did not pay very well. The scenario is even worse in the Pentecostal and Charismatic realm where they are suspicious of any higher learning. So I went into the technology field instead as a pre-press computer specialist and then worked my way up to systems administrator.
In fact, you probably have seen elements of my contribution in the realm of publishing such as the various daytimers by Premier School Agendas handed out to students at their first day of school throughout North America, or the 7 Habits of Highly Successful Teens by Sean Covey (First Edition). This chapter is now closed in my life but it sure had its exciting moments.
It is hoped you enjoy the findings here as much as I have had in the discovery, development, contemplation and delivery of every subject covered in this website.
Some may want to know my religious affiliation or influences. I would call myself a Renewalist Reconstructionist who seeks to find answers through the Bible and ancient literature.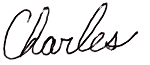 Charles A. Sullivan
P.S. There are a number of Charles Sullivans on the internet. One is very much involved in the Palestinian-Israeli conflict, and another is a well known American lawyer. I am not related to either of these people.