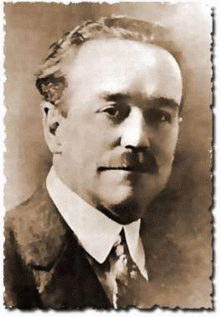 Discovering what speaking-in-tongues meant to Charles F. Parham, separating the mythology and reality.
Charles Fox Parham was a self-appointed itinerant/evangelist in the early 1900s who had an enormous early contribution to the modern tongues movement. It was his teaching and missional emphasis that encouraged a number of his followers, especially Lucy Farrow, and later William Seymour to go to California and be major patrons in the Azusa Street Revival — a movement that is considered the public symbol for the Pentecostal message being spread throughout the world.
Parham is both a controversial and complex figure that goes far beyond his codifying speaking-in-tongues within the holiness movement. This article focuses on what Parham believed the miracle of tongues to be; was it a foreign language, a heavenly one, ecstatic, or a combination?
It is not the goal of this writing to discern whether his perception was accurate; rather, it is merely to ascertain what he believed.
Neither does this investigation want to revisit the historical contribution of Parham's Apostolic Faith Movement. This subject is already well documented.
Initially, it was not hard to find his position both experientially and theologically on the subject. He believed it to be the miraculous endowment of speaking in a foreign language unknown beforehand by the speaker for evangelistic/missionary purposes. His family supported such a thesis.
His wife, Sarah Parham made the idea of it being foreign languages. Her biography discloses this in The Life of Charles F. Parham: the Founder of the Apostolic Faith Movement.1 Of course, it is entirely valid to recognize any biography produced by a relative has an implicit bias, which this book contains. However, in the case of defining his concept about speaking-in-tongues, it can be held as source material.
On the other hand, further complexity was later found after the first publishing of this article. A fellow evangelist and faith healer, F. F. Bosworth, claims that Parham was the one responsible for theologically separating speaking in tongues into two separate definitions. A sign gift as found at Pentecost where the person's miraculous speech was unpredictable and the gift of tongues, which a person could call upon and control a language at will.2
Judging from extent Parhamite literature, if Parham had split tongues into two entities, he understood the vocal expressions as foreign languages.
It is hard to discuss speaking-in-tongues without first addressing the emerging doctrine called the Baptism of the Spirit about Parham. However, this is outside the scope of this article or the Gift of Tongues Project, but requires acknowledgment. Sarah Parham references both tongues and baptism. She includes both in a firsthand account in chapter 8 written by a Miss Lilian Thistlethwaite:
On Mr. Parham's return to the school with his friends, he asked the students whether they had found any Bible evidence of the baptism of the Holy Spirit. The answer was, unanimous, "speaking in other tongues."

Services were held daily and each night. There was a hallowed hush over the entire building. All felt the influence of a mighty presence in our midst. Without any special direction, all moved in harmony. I remember Mrs. Parham saying, "Such a spirit of unity prevails that even the children are at peace, while the very air filled with expectancy. Truly He is with us, and has something more wonderful for us than we have known before."

The service on New Year's night was especially spiritual and each heart was filled with the hunger for the will of God to be done in them. One of the students, a lady who had been in several other Bible Schools, asked Mr. Parham, to lay hands upon her that she might receive the Holy Spirit. As he prayed, her face lighted up with the glory of God and she began to speak with "other tongues". She afterward told us she had received a few words while in the Prayer Tower, but now her English was taken from her and with floods of joy and laughter she praised God in other languages.

There was very little sleeping among any of us that night. The next day still being unable to speak English, she wrote on a piece of paper, "Pray that I may interpret." [Pg. 59]
In reference to speaking-in-tongues as a miraculous endowment of a foreign language. There are copious references that suggest this was their belief. Here a few examples:
On one occasion a Hebrew Rabbi was present as one of the students, a young married man, read the lesson from the Bible. After services he asked for the Bible from which the lesson was read. The Bible was handed him, and he said, "No not that one, I want to see the Hebrew Bible. That man read in the Hebrew tongue."

At another time while Mr. Parham was preaching he used another language for some time during the sermon. At the close a man arose and said, "I am healed of my infidelity; I have heard in my own tongue the 23rd Psalm that I learned at my mother's knee. [Pg. 62]

During the wonderful altar service, the audience, having been previously dismissed, moved quietly and informally about, hearing and witnessing the marvelous demonstrations of the power promised to believers. Sometimes as many as twenty various languages were spoken in one evening, not an unintelligent utterance of mere vocal sounds, but a clear language spoken with the intonations and accents only given by natives, who repeatedly gave testimony to that effect.

It was my privilege to be frequently in concourse with some professors from the city schools and colleges, all of whom spoke some foreign language and one of them spoke five languages. He said to him the most marvelous thing about the use of these languages was the original accent they (the workers) gave. They demonstrated that under instruction, it was impossible for an American to learn. They gave the REAL FOREIGN ACCENT SO PERFECTLY, that when he closed his eyes, it seemed to him as though he were listening to utterances from his native masters in the Old World.

To me this was very convincing, coming from those unbiased and competent judges. They oftimes interpreted for me when languages they knew were spoken. Many foreigners came to the meetings and were frequently spoken to in their native tongue, with the original accent that could not be perfectly acquired. This, more than anything else, convinced them that it was wrought by some power above the human. Their hearts were always touched and they frequently went to the altar for prayer, convinced that it was the real power of God. [116-117]
A persistent theme in this book was that speaking-in-tongues was not gibberish — a tome directly aimed at what Parham accused the Azusa Street Revival of doing:
I hurried to Los Angeles, and to my utter surprise and astonishment I found conditions even worse than I had anticipated. Brother Seymour had come to me helpless, he said he could not stem the tide that had arisen. I sat on the platform in Azusa Street Mission, and saw the manifestations of the flesh, spiritualistic controls, saw people practicing hypnotism at the altar over candidates seeking baptism; though many were receiving the real baptism of the Holy Ghost.
After preaching two or three times, I was informed by two of the elders, one who was a hypnotist (I had seen him lay his hands on many who came through chattering, jabbering and sputtering, speaking in no language at all) that I was not wanted in that place. [Pg. 163]
It has been previously documented in the Gift of Tongues Project that the leaders and the official newspaper of the Azusa Street Revival viewed speaking-in-tongues as the miraculous endowment of a foreign language. Parham reinforced this definition when tension arose between him and Azusa.
Seymour initially introduced Parham as his spiritual father at Azusa before they broke fellowship. Some may think it was his segregation or supremacist views. Perhaps, it was an internal leadership problem or their style of worship. We may never know what the reasons were. He must have been personally demoralized and that his assessment of the practices of Azusa, whether correct or not, was an effort to regain his lost stature.
Speaking-in-tongues as ecstasy, prayer, or heavenly language were not part of Parham's religious vocabulary. He certainly believed it was the miraculous spontaneous utterance of a language unknown beforehand by the speaker for evangelistic or missionary purposes. Parham would have vehemently disagreed with Wikipedia's description that he "associated glossolalia with the baptism in the Holy Spirit," because he felt it was known human languages, not glossolalia, which implies something psychological or non-human speech.
■
For more information:
Mrs. Charles F. Parham. The Life of Charles F. Parham: the Founder of the Apostolic Faith Movement. Fourth Printing. 2000. Baxter Springs. Kansas. 1930. Many thanks to Dean Furlong for alerting me about this book and its particular contents.