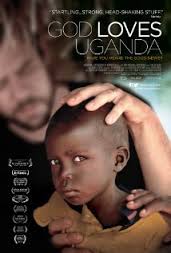 God Loves Uganda — a faulty premise that neglects important details and falls for grandiose stereotyping.
This documentary film by the acclaimed director Roger Ross Williams is a story about the complex mix of homosexuality, faith and politics in Uganda. He sees it as religious fanaticism stoking the flames of hatred and forcefully blames the influence of American evangelicals as the root cause of Ugandan homophobia.
His documentary thesis is supported by filming a devoted group of followers, and highlighting one of their former leaders, Lou Engle, from the International House of Prayer — an unaffiliated charismatic community located in Kansas City.