The reasons and impact of Christianity's separation from its Jewish parent.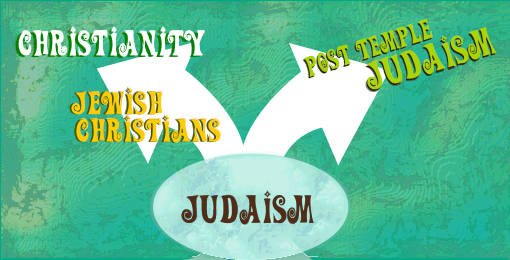 Christianity started as a grass-roots Jewish movement that had its origins in the Galilee and Jerusalem regions.
There were two reasons that this offspring of a Jewish parent split: the destruction of Jerusalem, and their excommunication by Rabban Gamaliel II. This separation was distinct by the time of the Bar Kokhba revolt.
One must keep in mind that the separation was a gradual one. There were amicable relations between the two parties for centuries—so close that it caused competing interests.