Last updated on October 27th, 2018 at 06:53 pm
How well do you know the history of speaking in tongues?
This doctrine has a rich and diverse history over a two thousand year period. The first test covers the last 500 years of this practice and doctrine, while the second goes way back to the earlier centuries of the church.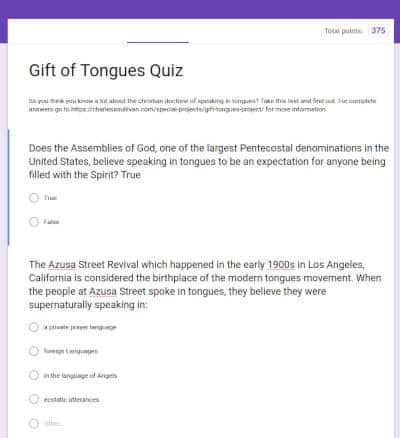 Click here to take the test: The
…