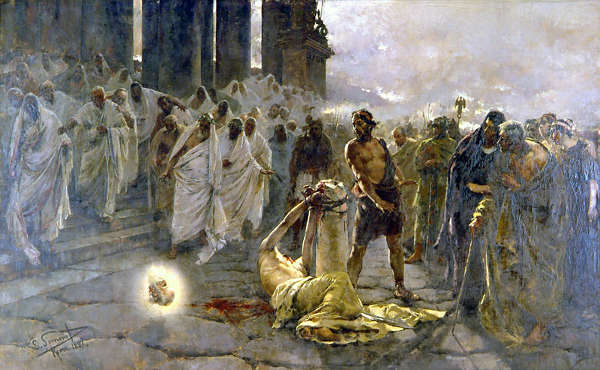 Paul was executed in 51 AD under the rule of Nero according to the third-century Christian author, Ammonius of Alexandria, and two other writers.
A deeper look into this text and a translation.
Ammonius was trying to dispel a misunderstanding of the Herod dynasty about the timelines of Christ and Paul. Both are interesting but the history he ascribes to Paul is especially intriguing. By doing so, he gave the above information.
Few know about Ammonius, and less about his writings. Ammonius lived in Alexandria and was a noted Biblical scholar.1 Unfortunately, only remnants of his writings are available today.
An interesting person along with important historical texts. His persona beckons an English translation so that his contribution is more widely known. So, this is what the rest of this article intends to do.
The following translation has a little crossover of John Chrysostom and some influence by the eleventh century writer, Theophylacti of Bulgaria. It appears from a very informal look that most of this is penned by the hand of Ammonius.