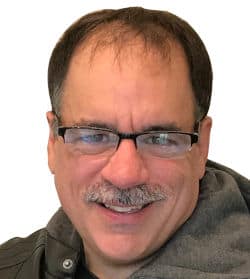 Charles Sullivan is a researcher and writer who is perpetually curious about the history of ideas and concepts. He is an avid reader of Greek, Hebrew, Latin, and Aramaic texts; intrigued on the connections between the Christian and the supernatural, and issues where faith and society intersect.
Studying and translating ancient texts has been a hobby for almost three decades now and I enjoy it thoroughly. The website is a reflection of this passion.
My background is a B.A. from Winnipeg Bible College (now known as Providence University College) which is located in the province of Manitoba, Canada. A desire to get more in-depth studies brought me to the Hebrew University Overseas Student Program in Israel. This was where I began the journey into languages and manuscripts.
The study program quickly revealed that there are few jobs in this industry and those that exist in the evangelical world that I belong to, didn't pay very well. The scenario is even worse in the Pentecostal and Charismatic realm where they are suspicious of any higher learning. So I went into the technology field instead as a pre-press computer specialist and then worked my way up to systems administrator.
In fact, you probably have seen elements of my contribution in the realm of publishing such as the various daytimers by Premier School Agendas handed out to students at their first day of school throughout North America, or the 7 Habits of Highly Successful Teens by Sean Covey (First Edition). This chapter is now closed in my life but it sure had its exciting moments.
It is hoped you enjoy the findings here as much as I have had in the discovery, development, contemplation and delivery of every subject covered in this website.
charlesasullivan.com was started as a wordpress.com site around 2008 and has progressively grown and now is independently hosted. First and last names were commonplace domain names for blogs back then. Marketing gurus also recommended this practice. Much has changed since then and a more subject related domain name probably would be better. Maybe someday that will happen, but I'd prefer concentrating on the best content possible than re-branding.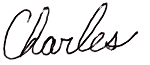 Charles A. Sullivan