The Purpose of the Gift of Tongues Project:

Locate source literature on the subject
digitize the original texts
translate into English with critical notes
trace the perception of tongues in the church from inception until modern times.
Introduction and Summaries

Speaking in tongues quiz
How much do you know about speaking in tongues? Take this quiz and find out.
---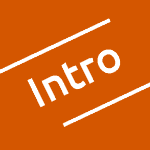 The nature and purpose behind the Gift of Tongues Project and its methodology.
---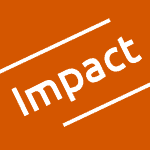 This article shows how Renewalism (Pentecostals, Charismatics, and Third-Wavers) is the fastest growing movement in Christianity. This widespread influence requires more careful attention to their tongues doctrine.
---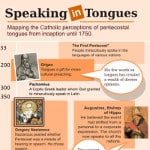 Early, Medieval and pre-Reformation Christianity is full of references to tongues speaking or doctrinal addresses about Pentecost. See the infographic for more information.
---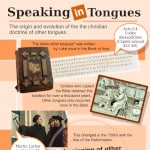 The term unknown tongues is an English Bible tradition that traces back to the Reformation. See the infographic on how this transpired.
---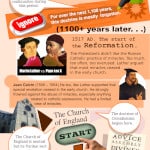 Theologians and thinkers throughout history have vacillated on the idea that miracles, including tongues, have ceased. This infographic follows the theory throughout its courses.
---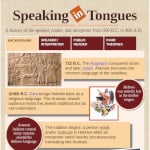 The emphasis is the connection of speaking in tongues with the ancient Jewish liturgy and the later evolution of this function in the Church. Note: it takes a long time to load. Best viewed on a desktop computer.
---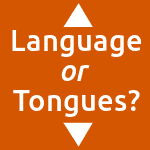 Struggling with the terms language and tongues and which one is the most suitable to use for the Gift of Tongues Project
---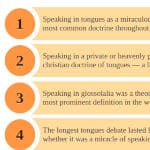 The results so far. A short, snappy, 7 pointer.
---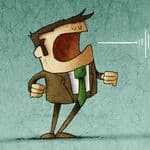 The various responses and lack thereof, by the Pentecostal, Charismatic, and Third Wave Communities to the GOT Project.
---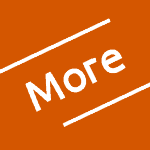 Glossolalia and Pentecostal Tongues Infographics
These are on the radar but have not been started.
---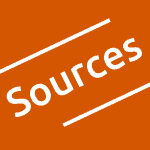 All the data you will need to make an informed choice on the subject.
The GOT Project collects and digitizes source content in both the original languages and English translations. You can decide for yourself.
---