The connection between the sixteenth-century Jesuit missionary, Francis Xavier, and speaking in tongues.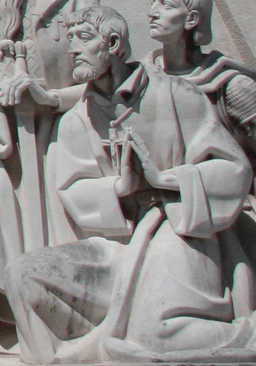 The story of Francis Xavier speaking in tongues is a complex one that straddles between the real and mythical person. Though a celebrated pioneer, great organizer, highly adaptive educator, and a prolific networker, his legend is even better. This is a study of Francis Xavier, how he became connected with and the controversy surrounding his speaking in tongues. In the end, the reader will understand how the christian doctrine of tongues was understood and practiced in this era.
The controversies that surround Xavier speaking in tongues put him into the top five narratives of the christian doctrine of tongues throughout the centuries.
Research was a lengthly process. This is a summary of the findings. For the actual source texts, extended quotes, and translations, see Technical Notes on Francis Xavier Speaking in Tongues
Who was Francis Xavier?
Francis Xavier lived from 1506 to 1552 and originally hailed from Sanguesa, in a country state called Navarre. The kingdom of Navarre is long gone, but the city of Sangüesa continues to exist in the northernmost reaches of Spain. This city borders on France and is a short distance from Portugal. Xavier studied in Paris, and after finishing his education, made his way to Venice where he passionately worked among the sick. King John the III of Portugal had solicited Ignatius of Loyola and his newly formed Society of Jesus to evangelize the West Indies, especially the regions controlled by Portugal. Ignatius had already selected a number of individuals which excluded Xavier, but due to sickness of one of the original members, he was called in as a replacement. Thus began the story of one of the greatest foreign missionaries of all time.