A sample of an interactive web series on the tongues of Corinth from a Jewish perspective.
This is only a screen shot of the interactive web page in development. Because of this, the rollovers and information links won't work. The graphic shows the first tab. The second and third tabs are still a work in progress.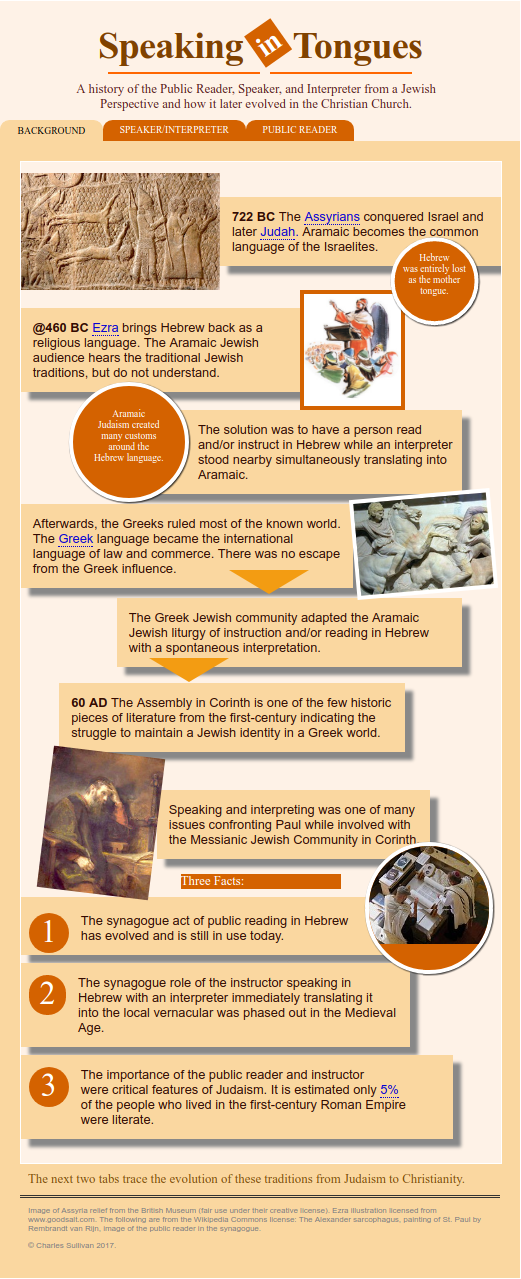 Please note: the previously published articles on the tongues of Corinth available at the Gift of Tongues Project are going to be phased out and completely replaced by new ones. The information will not change, but the new articles will align with the structure supplied in this interactive web page.
Your feedback would greatly be appreciated on the layout, design, and information.