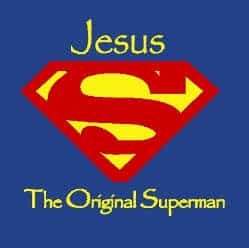 Why is Evangelical Church attendance declining? One of the reasons is because the church cannot compete in the entertainment realm. It should not be completely abandoned, but never should be the sole catalyst for church life.
This is part of a series focusing on declining church audiences. The first one covered the fact that marketing and branding have been on an upswing in the church world while content has been sacrificed. See Why the Evangelical Church is Declining Part I for this.
John Lennon knew back in the 1960s what it was. At the height of Beatlemania he stated, "We're more popular than Jesus now; I don't know which will go first—rock 'n' roll or Christianity."(1)https://en.wikipedia.org/wiki/More_popular_than_Jesus He later stated it was a fact that was taken wrong.
Lennon had the numbers to support his claim. And today it is even clearer. For every time two cents is used to promote Christian values, $10 is spent on an alternative message. Yes, the Beatles and the consumer driven attractions that it symbolizes are far greater monoliths than Jesus.
Financial figures back this up. Religious institution donations in the United States are annually around $115 billion and decreasing. This includes donations to churches, not para-church organizations like World Vision and the like, so if these are included it may be more. However, one must keep in mind that 80% of this $115 billion is likely used for infrastructure costs such as building maintenance, equipment, and salaries, the other 20% may be visibly used for marketing and entertainment purposes, which reduces the total to about $23 billion for propagation of the faith.
This amount designated for the church doesn't even compete with the liquor revenue sold annually in the United States estimated around $211.6 billion.(2)http://www.parkstreet.com/alcoholic-beverage-market-overview/ Nor does it compare to the United States film industry which had $564 billion dollars of revenue in 2014,(3)http://www.statista.com/topics/964/film/ or the conservatively estimated $400 billion amount that gambling and casinos raked in a one-year period in 2014.(4)http://www.pbs.org/wgbh/pages/frontline/shows/gamble/procon/ Gambling could be much more, even double by some estimates.(5)http://www.citizenlink.com/2010/06/14/frequently-asked-questions-gambling-in-the-united-states/
So the church has $23 billion to market and instruct the general public about the Christian tenets while the various forms of the entertainment and beverage industry has over one-trillion in revenue to promote an alternate lifestyle. I am not even including the sales of illegal drugs, annual vacations, or sports markets in this total that the general public has vested interests in. If these totals were included, it would make the differential even higher.
Two cents is not going to beat $10 in the realm of influence. I am not going to argue that these two cents have been well used, it simply is not enough to gain any significant public traction and inject ideas or thoughts into the larger social conscience.
But this hasn't stopped the church from using entertainment and media as a primary medium to engage greater society. Instead of focusing on the message, the medium has become the important part. In essence, many evangelical churches sensing the decline in membership and anticipating the needs of millennials, have switched the function of the church as a place of worship to that of a church theater.
Is this is what the Church is purposed to do? St. Paul exhorted others to adapt the Gospel to the social context.(6)1 Corinthians 9:19-23 But how far do we take this?
If one makes a broad examin, there are some good Christian movies being produced. For example Courageous, which was developed by an associate pastor and he used actors largely recruited from his Church, Sherwood Baptist, on a tight $2 million budget. The gate receipts for this movie greatly exceeded the budget.
It comes across preachy but the story does work for a Christian audience, not so much for those who are not part of this movement. This may not be a bad thing, as this movie is a powerful didactic for instilling and reasserting core values of church life.
Heaven is for Real, which cost $12 million to make, had made into the public realm of discussion on heaven and God and has made a tidy profit. The movie beat out the $200 million blockbuster flop, Transcendence, starring Johnny Depp which tried, but failed to build a cohesive story on the intersection of God, authority, and technology.
The Veggie Tales movie, Jonah, cost $14 million to bring to theatres and led Big Idea Productions into bankruptcy. It did garner a 3 out of 5 rating at Rotten Tomatoes.
This movie, along with the whole Veggie Tale phenomenon has a combination of music, comedy, and storylines that always seemed to work well together. It is well received among a spectrum of viewers.
Mel Gibson's $30 million dollar re-telling of the Crucifixion stirred controversy for his abstract, violent, gory, and over-simplistic approach. However, the cinematography, sound, clothing, and the speech in various languages really were top-notch. He did succeed in bringing viewers into evaluating the Christian message for their lives.
The DaVinci Code which explores religious themes, especially that of the possibility of Jesus being married to Mary Magdelene and begetting a line of children, brought the Christian faith into a critical review.
Although the theology is whacky, the author, Dan Brown, brought the discussion of history back into the forefront of modern society. It was somewhat of a revival of Greek and Latin literature studies. I am very thankful for this part of his story.
Donald Miller's Blue Like Jazz is a refreshing change from shallow or predictable Christian movies.
He is one of the few who has intellectually engaged culture and Christianity into a complex and interesting narrative. A vlogger called Half-The-Mike did a short movie review on this movie and concluded, "I don't think it is a Christian movie or a religious movie. Its kind of in between… I usually think of those movies as absolute crap and they usually are absolute crap. But I was pleasantly surprised by this movie."(7)https://youtu.be/r9kINOfVpOA around the 4 minute mark
The Chronicles of Narnia movies are very good but have not impacted or become viral because they are very predictable. Each film has cost between $155 to $225 million and collectively have exceeded over $1 billion dollars in revenue.
C.S. Lewis' work has been around for fifty years and his stories are well-known. This removes the element of surprise that the movie should possess, and, therefore, audiences are more critical. The expectations are extremely high and almost impossible to meet.
The Left Behind series of movies, based on the books of the same name which have sold over 65 million copies and evoked Jerry Falwell to say the most impactful book in contemporary times outside the Bible,(8)https://en.wikipedia.org/wiki/Left_Behind hasn't helped to expand the Christian faith. It really hasn't detracted either. The latest 2014 installment was rated a 2.1 out of 10 at the Rotten Tomatoes website(9)http://www.rottentomatoes.com/m/left_behind_2014/ RogerEbert.com describes the movie in this way:
Christian readers and audiences are the base here, but it's hard to imagine that this incarnation of the story will persuade anyone else to find the Lord unless they're sitting in the theater praying for the dialogue or special effects to improve. This is essentially an "Airport" movie with an Evangelical spin, but it lacks the self-awareness to turn such a wild concept into a guilty pleasure.(10)http://www.rogerebert.com/reviews/left-behind-2014
In relation to the amount of movies being produced, distributed and watched, christian movies are a small drop in the bucket. It hardly dents into the myriad of genres available for the public to peruse.
Sometimes the use of media can create a negative reaction and hurt the Church brand more than help it. For example, Bible Man was a popular series produced from 1995 to 2011 about "an evangelical superhero who fights evil and quotes scripture."(11)https://en.wikipedia.org/wiki/Bibleman
Or the Kenneth Copeland based videos, SuperKid Academy:
This is a b-movie that is a simplistic narrative that the child actors enunciate favourite Christian phrases. It rivals Santa Claus Conquers the Martians.
The following may be the most infamous of all. The music video Jesus is a friend of mine by Sonseed.
A YouTube commenter noted: "This song will make terrorists give up hostages..."
One must be reticent of making such a bold assertion. Corny videos may have been a sign of the 1980s music scene. Billy Joel's For the Longest Time video similarly parallels Jesus is a friend of mine. Joel is singing about a girl, but no woman ever appears in the video. The age of the singers related to the content of the song, clothing, flashbacks and the dancing did not seem synchronized as a cohesive story at all. You be the judge. See the video below:
The use of the theater in church services, which are done on very tight budgets, usually falls into the category of being too preachy and predictable or simply assuaging its already established base. Success usually needs a significant cash infusion and, at least, six months to a year's worth of full-time preparation by a large committed, creative, smart and salaried team. This type of product is out-of-reach by most churches. I have yet to see a church-based play explore the complex human condition with any meaningful feeling from a faith perspective.
Another problem is the legacy gift of the televangelists – its become a derogatory term throughout most households. If one self-identifies as a Christian in any discussion, this is one of the first topics to be brought up. The televangelist abuses have created real barriers to any discussion about matters of faith.
Last Week Tonight host, John Oliver, recognize most churches have a positive impact, but televangelists are a serious problem. His commentary, small portions laced with profanity, expresses the typical viewer mindset:
John Oliver demonstrates how the power of media can be very profitable, but if not managed properly, can be a real disaster. In the case of Christianity in North America, it is almost irreparable.
There is an alternative that works and it is found in the Catholic approach. Pope Francis and the present Catholic Church has instead asserted the Church as a "voice of the conscience of the West,"(12)https://www.ewtn.com/library/HUMANITY/VATMOD.HTM on ecological, social, ethical, and humanitarian issues and has not tried to compete as an alternative theater venue.
However, this would be difficult to duplicate. This Pope represents over 400 million adherents, whereas the large 1 billion plus Protestant umbrella group of Pentecostals, Charismatics, Third Wavers, Baptists and so on are fragmented. They do not speak with a unanimous voice nor have any central form of hierarchy. This deeply hurts their message. These groups convey an existential religious smorgasbord that people can pick and choose – a western capitalist form of commoditized religion, or as Reginald Bibby, the author of Fragmented Gods, puts it, a consumerized religion.(13)http://aurora.icaap.org/index.php/aurora/article/view/30/41 This status takes away any moral authority in the public sphere and does not communicate with any unilateral support.
Secondly, the Pope is drawing ideas, thoughts and draws from a strong group of thinkers and strategists. The Pope himself is very intelligent about matters of the church and the modern psyche. Most Protestant-based pastors and leaders do not have the educational background or a professional team that has the ability to properly understand the historic faith and communicate it in modern terms.
The problems of the lack of unity and trained spiritual leaders leaves evangelicals with few options to communicate with the larger society. The church as a theater is the most natural fit in the present circumstance.
This will probably never succeed. First of all, the church isn't designed to be a media megastar. It is intended to be an embassy for God's coming kingdom. Making films or using multimedia may be a part of this role, but it cannot be the mission. The church does not have the resources to richly and professionally communicate via film to the public and make its message stand out. The church also has abandoned the richness of the message and shed part of its humanity to be an entertainment alternative. With the one exception of Sherwood Baptist Church, the success of Christian based films is produced by extremely talented third-party religious adherents who feel strongly motivated to present their message in film form. There are always the few exceptions and these must be encouraged. Donald Miller is one of the leading examples of this genre. It may be better for churches to skip their performances and pool their resources for talented people such as Mr. Miller to get their message out.